On 26 Jan 2023,  Fitch Ratings has affirmed Prelios Credit Servicing S.p.A.'s Residential and Commercial Special Servicer Ratings at 'RSS1-' and 'CSS1-', respectively, and assigned Stable Outlooks.
The affirmation follows Fitch's review of Prelios's business and operations, and reflects its robust defaulted loan management processes and controls, as well as its corporate governance structure, which are both in line with Fitch's definition of 'highest level of proficiency' (i.e. '1' rating category) as per its Criteria for Rating Loan Servicers.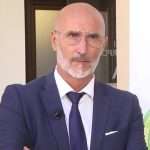 Managing Director of Credit Village, Roberto Sergio has more than 20 years of experience in NPL and distressed debt in the Italian and International market. He is the editor of the NPL column in Credit Village Magazine and the director of Credit Village's National NPL Market Observatory.