Encore Capital Group Announces First Quarter 2023 Financial Results
– Global collections of $462 million
– Portfolio purchases of $276 million up 63%, including a quarterly record $213 million in the U.S.
Portfolio supply growth accelerating in U.S. market
– GAAP EPS of $0.75 impacted by $0.19 per share charge related to headcount reductions in Europe
The internation debt buyer and servicer Encore Capital Group, Inc listed on Nasdaq has reported consolidated financial results for the first quarter ended March 31, 2023.
"Encore's performance in the first quarter reflected normalized consumer behavior in each of our key markets," said Ashish Masih, President and Chief Executive Officer. "As such, collections have returned to pre-pandemic levels for our MCM business in the U.S. and have stabilized for our Cabot business in Europe. At the same time, as anticipated, the growth of portfolio supply in the U.S. is accelerating with lending and charge-off rates steadily growing. As a result, MCM portfolio purchases in the U.S. in the first quarter were a record $213 million, more than double the amount we purchased in Q1 a year ago."
"In Europe, in the face of near double-digit inflation, and consistent with our message from a quarter ago, we took actions in the first quarter to manage our cost base, including headcount reductions in support functions, that resulted in a $6 million pre-tax charge."
"As a result of the disciplined execution of our strategy, Encore is well-positioned with the operational capability and balance sheet to capitalize on the growing portfolio purchasing opportunities in the market. Looking forward, we expect portfolio purchases in the U.S. in the second quarter to be at a similar level to those in Q1. We're also as committed as ever to the critical role we play in the consumer credit ecosystem and to help consumers egain their financial freedom, especially in this rising charge-off rate environment," said Masih.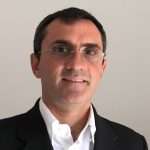 Blogger and Investment Management Advisor with focus on Distressed Assets & NPL. Massimo is Chief NPL & Fintech Editor at Credit Village Magazine.