Atradius Collections has acquired Pro Kolekt group and expanded its presence to 40 countries in line with their mission to support their customers growth, wherever they trade in the world, by delivering local expertise in receivables management.
After opening new offices in Dubai and Portugal in recent years, Atradius Collections has expanded its international presence into the Balkan region. The acquisition supports the long-term goals of Atradius Collections of continuously advance its knowledge, expertise and presence in local markets.
"Knowledge of local business practices and culture is key to success in debt collections. A presence in the Balkans allows Atradius Collections to provide better debt collection services to its customers with debtors in the region", says Rudi de Greve COO of Atradius Collections.
"The acquisition of Pro Kolekt group is complementary to our Atradius Collections structure", says Raymond van der Loos CEO of Atradius Collections. "It enables us to provide local debt collection services to our customers in Bulgaria, Romania, Slovenia, Croatia, Serbia, Bosnia & Herzegovina and North Macedonia. These are growth markets for our customers therefore this acquisition enables Atradius to support our customers in their local trade. Pro Kolekt group is a market leader in the Balkan and next to providing debt collection services, they also offer credit information services in the region. The acquisition strengthens the Atradius credit insurance offer in the region with local debt collection and information services, enabling Atradius to provide an end-to-end credit management solution to our customers."
Source: Atradius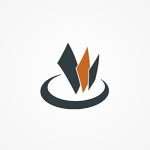 Credit Village is today the meeting and reference point - through its three areas, web, publishing, events - for professionals, managers, entrepreneurs and credit management operators. It was founded in 2002 with the aim of spreading the culture of Credit and Collection Management in Italy.