The Banca Monte dei Paschi di Siena Group has put up for sale a non-performing (NPE) portfolio with a GBV approximately of  € 400 million. Market rumors would show that non-binding offers have already been received from the assignor. Among the players involved the Swedish group Hoist Finance, Illimity. Guber and AMCO.
The bank's intentions are to sell the portfolio by the summer and the binding offers are expected by July. This operation goes in the direction of making the bank increasingly attractive for a possible M&A operation.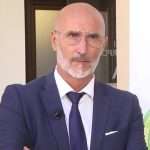 Managing Director of Credit Village, Roberto Sergio has more than 20 years of experience in NPL and distressed debt in the Italian and International market. He is the editor of the NPL column in Credit Village Magazine and the director of Credit Village's National NPL Market Observatory.