Following its announcement of 14.2.2022 and in line with its strategy for the reduction of its Non-Performing Loans stock, Alpha Services and Holdings S.A. (together with its Subsidiaries the "Alpha Bank Group") announces the completion of the disposal of a portfolio of Cypriot Non-Performing Loans and real estate properties (the "Sky Portfolio") with a total gross book value of Euro 2.3 billion in the first quarter 2023.
The Sky Portfolio is held by SkyCAC Limited ("SkyCAC"), a credit acquisition company of the Alpha Bank Group, and on 16.6.2023 all of SkyCAC shares owned directly or indirectly by the Alpha Bank Group were transferred to an affiliate of Cerberus Capital Management, L.P.
Project Sky constitutes the second largest NPEs transaction in Cyprus and the largest ever outright NPEs portfolio disposal executed by a Greek bank. As a result of Project Sky, the NPEs ratio of Alpha Bank Cyprus Ltd stands currently at approximately 5%, allowing the Bank to focus on its business strategy and to pursue growth opportunities in the Cypriot market.
The financial impact of Project Sky has been fully reflected in the pro forma first quarter 2023 financial results of the Alpha Bank Group, with an improvement on the Total Capital Adequacy Ratio (CAD) arising from the deconsolidation of the Sky portfolio estimated at approximately 15 basis points.
Source: Alpha Services and Holdings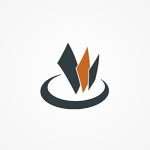 Credit Village is today the meeting and reference point - through its three areas, web, publishing, events - for professionals, managers, entrepreneurs and credit management operators. It was founded in 2002 with the aim of spreading the culture of Credit and Collection Management in Italy.