B2Holding ASA (the "Company") has decided to initiate a one-off share buy-back offer.
The Company intends to carry out a one-off share buy-back of up to 10 million  shares, conducted by placing a single buy order in the market for a total amount  of 10 million shares at market opening on 27 June 2023 at NOK 6,60 corresponding  to the volume weighted average price on 26 June 2023. The order is valid until  end of trading on 28 June 2023 or until the order is filled.
All shareholders in the Company are invited to sell shares, and the order will  be allocated on a first-come first-serve basis.
This offer will be conducted in accordance with the authorization provided by  the Annual General Meeting to the Board of Directors on 25 May 2023, and is  independent of the Company's ongoing share buy-back programme announced earlier  this year.
The purpose of the offer is to cancel the shares acquired in the offer.
This offer is made in addition to the ongoing "Safe Harbour" share buyback  program managed by Nordea Markets, and the share buyback program will be paused  as long as the order is valid, i.e. until the end of trading on 28 June 2023 or  until the order is filled. The share buyback program will commence again  thereafter without further notice.
The one-off order will be placed through Nordea Markets.
This information is considered to be inside information pursuant to the EU  Market Abuse Regulation and is subject to the disclosure requirements pursuant  to Section 5-12 of the Norwegian Securities Trading Act. This stock exchange  release was published by Rasmus Hansson, Head of Commercial Strategy and  Investor Relations, at the time and date set out above.
Source: B2Holding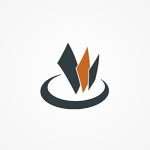 Credit Village is today the meeting and reference point - through its three areas, web, publishing, events - for professionals, managers, entrepreneurs and credit management operators. It was founded in 2002 with the aim of spreading the culture of Credit and Collection Management in Italy.