Arrow Global Group Limited, a leading European asset manager specialising in credit and real estate, announced the full acquisition of Maslow Capital, a leading provider of real estate finance.
The acquisition expands Arrow's direct lending capabilities in real estate debt. While the acquisition expands Arrow's direct lending capabilities in the UK, it also enables Maslow Capital, which will continue under the leadership of Chairman Marc Rose and CEO Ellis Sher, to significantly expand its operational reach across Europe by leveraging Arrow's extensive European asset management and servicing network.
Asset-backed private credit has become increasingly appealing to investors due to the protection afforded by real estate collateral whilst delivering attractive risk adjusted returns as interest rates remain elevated.
Zach Lewy, Group CEO and CIO of Arrow Global, said: "Arrow invests across European geographies,  Maslow is an accretive addition to our existing direct lending strategy which includes specialist mortgage and term products through RNHB. Being part of the Arrow platform will allow Maslow to expand its services across Europe. We are delighted to announce the full acquisition."
Marc Rose and Ellis Sher, Chairman and CEO of Maslow Capital, jointly said: "We look forward to leveraging Arrow's deep platform capabilities across Europe and to develop Maslow into a leading pan-European real estate finance provider. This acquisition marks the beginning of our broader strategy to offer adaptable, innovative, and timely real estate financing solutions throughout Europe's living sectors."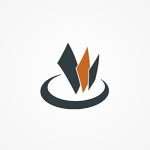 Credit Village is today the meeting and reference point - through its three areas, web, publishing, events - for professionals, managers, entrepreneurs and credit management operators. It was founded in 2002 with the aim of spreading the culture of Credit and Collection Management in Italy.