PRA Group, the American debt buyer listed on the Nasdaq, announced that  will assume the position of executive vice president and chief financial officer, a role previously held by Pete Graham who will fill the CFO role in a large public company.
Sehgal has been with PRA since 2022 as Business Development Manager and has over 25 years of experience in the financial services industry.
He was CEO in the M&A group of General Electric and GE Capital, where he completed more than $50 billion in transactions.
Previously he worked at Barclays Capital and Lehman Brothers in the Investment Banking Group. where he provided specialized financial advice to other companies on mergers, acquisitions and leveraged finance transactions.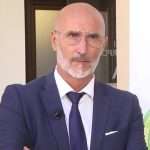 Managing Director of Credit Village, Roberto Sergio has more than 20 years of experience in NPL and distressed debt in the Italian and International market. He is the editor of the NPL column in Credit Village Magazine and the director of Credit Village's National NPL Market Observatory.