Scope Ratings recently released an updated report using data from monthly servicing reports up to September 2023. This report examines the performance of a specific set of Italian NPL securitisations that were created before the Covid pandemic and have been rated by Scope. The analysis is grounded in the data from monthly servicing reports available up to September 2023.
In September, the amount collected from Italian NPLs saw a twofold increase, reaching EUR 137 million, up from EUR 69 million in the previous month. However, this figure was still 25% and 42% lower than the collection volumes in September 2022 and 2021, respectively. The total collections for the first three quarters of 2023 fell noticeably short when compared to the same period in the preceding two years.
A notable portion of the collections in September 2023, about 23%, was contributed by note sales, a marked increase from the average of 7% noted for the first nine months of the year. The percentage of collections from DPOs (Debt Purchase Offers) in September was 21%, closely aligning with the nine-month average of 22%. Judicial proceeds made up the majority of the September collections at 56%, in contrast to a higher average of 71% from January to September.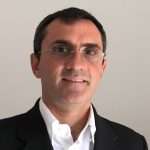 Blogger and Investment Management Advisor with focus on Distressed Assets & NPL. Massimo is Chief NPL & Fintech Editor at Credit Village Magazine.