KRUK has announced today that it allotted to investors PLN 120m worth of unsecured Series AL3 bonds. The bonds were issued to qualified institutional buyers under the First Prospectus-exempt Bond Issue Programme. The price per bond is equal to the bond nominal value, i.e. PLN 1,000. The bonds bear interest at a variable rate of 3M WIBOR plus a margin of 4.5 pp per annum.
"Getting into the new year 2023 we have good news to share with regard to our financing, as we have just raised another round of funds to drive forward KRUK's growth. PLN 120m worth of six-year Series AL3 bonds bearing interest at a rate of 4.5% above 3M WIBOR per year have been allotted today to qualified institutional investors. This is a third series of bonds issued under the First Prospectus-exempt Bond Issue Programme, with an upper limit increased last year to PLN 1.4bn.  Compared with the Series AL2, we have extended the bond tenor from the effective 4.5 years to 6 years on account of the higher interest rate," comments Piotr Krupa, CEO of KRUK S.A. "Our investment appetite remains strong all the time. Today we are an international business focused on technological progress. The bond issue proceeds, which remain an important source of our financing alongside available lines of credit, will be used to support KRUK's consistent brand building efforts," concludes Piotr Krupa.
Souce: KRUK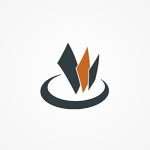 Credit Village is today the meeting and reference point - through its three areas, web, publishing, events - for professionals, managers, entrepreneurs and credit management operators. It was founded in 2002 with the aim of spreading the culture of Credit and Collection Management in Italy.