"I am very pleased to announce that Andrés Rubio has been appointed President and CEO of Intrum. With Andrés, who has been acting President and CEO since August 2022, Intrum gets a diligent and strong leader with both the capacity and the drive to complete the transformation of Intrum at all levels of the company. The Board has conducted a thorough recruitment process, assessing internal as well as external candidates for the role and Andrés Rubio, has proven to be the strongest candidate, with respect to his competence, experience and leadership qualities", says Magnus Lindquist, Chairman of the Board of Intrum.
Andrés Rubio has a background from several management positions (including Cerberus, Apollo Management International and Altamira Asset Management) and was elected Board member of Intrum in 2019.
"Andrés Rubio's deep understanding and long-term experience in our industry is crucial to further strengthen and speed up the commercial development of Intrum, which is the highest priority going forward. Equally important, Andrés possesses a leadership style that is well in line with the Intrum culture. The Board and Andrés are aligned on the strategic direction and how to strengthen the commercial development of Intrum, which we believe will be key to realise the full potential of the company", Magnus Lindquist continues.
"I am proud and excited to take on the role as President and CEO of Intrum. This is a globally leading company with a strong operating platform, high quality clients and partners, and, most important – highly competent and dedicated people across all levels of the organisation. Together with the team, I will accelerate our development through the execution of a comprehensive plan for building a long-term competitive Intrum. I look forward to presenting our vision and plan in the near future", says Andrés Rubio.
Source: Intrum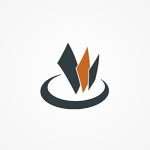 Credit Village is today the meeting and reference point - through its three areas, web, publishing, events - for professionals, managers, entrepreneurs and credit management operators. It was founded in 2002 with the aim of spreading the culture of Credit and Collection Management in Italy.