Following the press release on January 3, 2023, CRIF today announces that it has finalized the acquisition of 100% of shares in ERIF Biuro Informacji Gospodarczej S.A. and EBS sp. z o.o., owned by KRUK Group, one of the leaders in the debt management market in Central Europe.
The acquisition of ERIF and EBS is part of a multi-year program of significant investments aimed at the expansion of the CRIF partner ecosystem, to provide financial institutions and businesses with increasingly in-depth information and high-performance and innovative solutions able to create value and growth opportunities for the entire economic system.
"This acquisition marks another important step in the consolidation of CRIF's presence in Poland. We are confident we will bring significant advantages to local clients in terms of number of services and modern technological and financial solutions available." – commented Carlo Gherardi, Chairman and CEO of CRIF.
"This acquisition brings the complementary nature of our solutions to the Polish market and will enable us to respond even more effectively to the needs of an increasingly demanding market in terms of value-added business information and operational and technological flexibility. With this in mind, new products designed will be developed in the near future, based not only on a unique ecosystem of information in terms of its coverage and updating"- commented Piotr Badura, Country Manager of CRIF Poland.
The following months focus CRIF's attention on the process of integrating data, knowledge and human capital resources.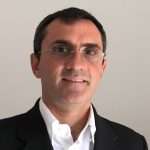 Blogger and Investment Management Advisor with focus on Distressed Assets & NPL. Massimo is Chief NPL & Fintech Editor at Credit Village Magazine.