Software solution providers QUALCO and INDICE have strengthened their partnership through a minority stake acquisition to develop synergies and expand into new markets.
More specifically, QUALCO acquired 30% of INDICE's share capital, thus sealing a partnership that started almost a year and a half ago. As a part of the agreement, INDICE joins the QUALCO Group, completing the latter's portfolio with digital banking, digital insurance, e-commerce, and e-mobility solutions.  
"The digital transformation in Greece and international markets is a process that is evolving very dynamically. Businesses want to offer personalised digital experiences to their customers and are looking for quality and reliable solutions. This is what we intend to offer them through this acquisition and partnership with INDICE, the newest member of QUALCO Group", stated Spyros Retzekas, Chief Operating Officer at QUALCO.
"QUALCO's strategic partnership with INDICE, a modern technology company with shared values, is here to redefine QUALCO's integrated digital technology offering in the credit management sector and beyond," noted Ioannis Maniadakis, VP of New Ventures at QUALCO.
"At INDICE, we are always looking for ways to enhance the admirable dynamic of our team. The ethos we recognized in QUALCO's management, the vision, size, and dynamics of the Group were the key elements that led us to this strategic partnership," said Ioannis Tsenes, CEO at INDICE.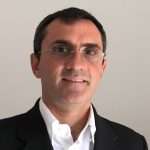 Blogger and Investment Management Advisor with focus on Distressed Assets & NPL. Massimo is Chief NPL & Fintech Editor at Credit Village Magazine.