Debra Davies brings 25 years of global experience leading large business units, mainly with American Express. She has strong experience in customer relations, technology, marketing and relationship management from the UK, EMEA and emerging markets. She currently holds Board positions with Credit Suisse Securities (Europe) and AXA UK,.
Geeta Gopalan brings over 20 years of management experience in payments and transaction services in commercial and retail banking across the UK, Europe, the US and Emerging Markets. She has a deep understanding of the digital economy, having developed digital products through her executive career and more recently working with fintech's in a non-executive capacity. Her current Board positions include Funding Circle Holdings, Virgin Money UK and Dechra Pharmaceuticals.
Philip Thomas has over 25 years of experience within asset- and investment management, with a broad exposure to real estate, distressed credit and private equity investments. He is currently a senior advisor with Sixth Street, a global investment firm. Prior to that, Philip worked as an investor and portfolio manager with Marathon Asset Management and Thomas H. Lee Putnam.
The current Board members Magnus Lindquist, Michel van der Bel, Hans Larsson, Andreas Näsvik and Ragnhild Wiborg are proposed for re-election, with Magnus Lindquist as Chair. Andrés Rubio has been appointed President & CEO of Intrum and will leave the Board. Liv Fiksdahl and Magdalena Persson have declined re-election.
The Nomination Committee's complete proposal will be presented in the notice to the Annual General Meeting in March 2023.
The members of the Nomination Committee are Robert Furuhjelm, appointed by Nordic Capital, Tomas Flodén, appointed by AMF & AMF Fonder, Pia Gisgård, appointed by Swedbank Robur Fonder, Ossian Ekdahl, appointed by Första AP-fonden, and Helen Fasth Gillstedt, appointed by Handelsbanken Fonder.
Source: Intrum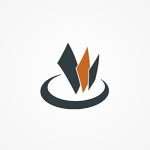 Credit Village is today the meeting and reference point - through its three areas, web, publishing, events - for professionals, managers, entrepreneurs and credit management operators. It was founded in 2002 with the aim of spreading the culture of Credit and Collection Management in Italy.