Personal loans are unsecured loans that borrowers can use for a variety of purposes. They often come with long repayment terms and competitive interest rates and can let consumers complete home renovations, consolidate debt, and pursue myriad other financial and life goals. However, because personal loans don't require collateral, they're not always easy to get and may come with higher interest rates than secured alternatives.
As of the fourth quarter (Q4) of 2022, over 22.5 million consumers have an unsecured personal loan with an average personal loan debt per borrower of $11,116. Both of these figures have grown considerably compared to previous quarters and years. Although inflation and interest rates have been high, this jump signifies that personal loans continue to be a highly sought-after financial resource for borrowers.
Personal Loan Stats at a Glance
Unsecured personal loan balances reached a record high of $222 billion in Q4 2022.
Below-prime borrowers led the way, with yearly growth of 60.4% for subprime and 38.7% for near-prime borrowers.
An astounding 22.5 million consumers have at least one unsecured personal loan—a 12.9% increase from the previous year.
Unsecured personal loan balances grew by 32% at the start of 2023.
A Forbes Advisor survey found that 68% of Americans have applied for a personal loan in the past 12 months.
Consumers primarily report using their personal loan funds to pay for monthly living expenses (27%), debt consolidation (23%) and home improvement (20%).
44% of survey respondents said they borrowed between $1,000 and $4,999, and 2% said they borrowed $5,000 to $9,999.
Average Personal Loan Rates
One of the key factors to consider when….
Source: Forbes Advisor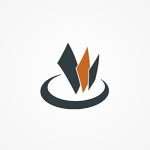 Credit Village is today the meeting and reference point - through its three areas, web, publishing, events - for professionals, managers, entrepreneurs and credit management operators. It was founded in 2002 with the aim of spreading the culture of Credit and Collection Management in Italy.