Axactor has published the result about 1° quarter 2023
Gross revenue of EUR 83m increased up 5% compared to the same period of 2022 up 5%
Total income of EUR 62m  up 8%, EBITDA of EUR 30m up 10%,  NPL investments of EUR 33m (down 59%)
"Axactor has had a good start to 2023. We have refinanced our EUR 545m revolving credit facility at satisfying terms, and deliver solid financial results despite macroeconomic headwinds. Furthermore, we continue to deliver cost discipline supporting an impressive EBITDA margin of 49% for the quarter. This is the result of several years of focused and dedicated work" says Johnny Tsolis, CEO of Axactor.
Download the full report here   Axactor First quarter 2023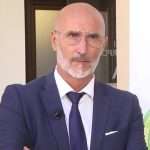 Managing Director of Credit Village, Roberto Sergio has more than 20 years of experience in NPL and distressed debt in the Italian and International market. He is the editor of the NPL column in Credit Village Magazine and the director of Credit Village's National NPL Market Observatory.