Akin is advising Alpha Bank S.A. on its disposal of the Hermes Tranche B Portfolio of corporate non-performing loans (total on-balance sheet gross book value of €0.41 billion) to an entity financed by funds managed by affiliates of Davidson Kempner Capital Management and Fortress Credit Corp.
The transaction, due to be completed this month, is expected to have a positive impact in terms of the capital and the liquidity of the Alpha Bank Group.
Akin corporate partner Gavin Weir said, "We are delighted to advise Alpha Bank on another strategically important transaction as part of the bank's updated business plan. We anticipate more activity in the European non-performing loan space in the next 12-18 months and are well placed to advise banks, servicers and financial investors on these complex transactions."
Alongside Mr. Weir, the Akin team was led by financial restructuring partner Sam Brodie and included finance partner Rizwan Kanji and associates Mike Gorski and Sahar Abas.
Last year Akin advised Alpha Bank on its successful strategic partnership with payments specialist Nexi S.p.A.
Source: Akin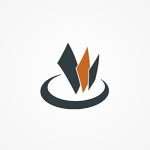 Credit Village is today the meeting and reference point - through its three areas, web, publishing, events - for professionals, managers, entrepreneurs and credit management operators. It was founded in 2002 with the aim of spreading the culture of Credit and Collection Management in Italy.