As one of the largest companies in Europe- across the value chain of Credit Managememt Services-Lowell has been working closely with Tietoevry for several years. During this time, they have been utilizing Tietoevry's Collection platform Nova with a tailormade setup, which now has been migrated to a Software-as-a-Service (SaaS) solution provided from Tietoevry's private cloud.
"Moving to the SaaS delivery model of our Nova platform is a step we take together with Tietoevry Banking. We are confident this will improve our capabilities to provide better services to all our clients," says Juha Wilkman, Director, Lowell Group IT.
With the transition successfully completed, Lowell can begin utilizing the SaaS solution to serve their customers. The secure and compliant SaaS solution delivers added efficiency thanks to fully automated business processes, enables faster time to market of new services and opens for seamless integrations through APIs. This will generate lower and more predictable operational costs and enable Lowell to put more focus on developing and exploring new digital opportunities.
"Customers who move from on-prem solutions to our SaaS gets all the benefits of our Collection Suite Nova – a modular platform for automated debt collection that ensures greater cash flow as well as debtor customer care – combined with the flexibility and scalability of a SaaS solution. Lowell is now ready to meet the future in credit management," says Pär Johansson, Head of Credit, Tietoevry Banking.
Source: Tietoevry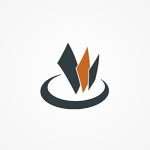 Credit Village is today the meeting and reference point - through its three areas, web, publishing, events - for professionals, managers, entrepreneurs and credit management operators. It was founded in 2002 with the aim of spreading the culture of Credit and Collection Management in Italy.