DBRS Morningstar released a commentary focusing on the internal controls of fintech challenger banks with a banking licence in Europe.
Summary highlights from the commentary include:
• An increasing number of fintech challenger banks have obtained a banking licence in recent years resulting in higher regulatory scrutiny and stricter regulatory requirements.
• Regulators have identified certain weaknesses in these banks' financial crime controls and some institutions were investigated and fined. This has emphasised the need to improve their risk management and governance frameworks.
• The current economic environment poses additional risks to these banks, so we view improving intrinsic profitability as key for the long-term viability of these banks.
"Given an increasingly difficult context for these institutions in the current environment, we view that failures to comply with regulatory requirements and their potential financial implications could threaten the sector's long term prospects," said Arnaud Journois, Vice President, European Financial Institutions. Dimitra Louka, Analyst, European Financial Institutions, added, "We also consider that this could make the costly investments needed to improve internal controls to comply with increased regulatory requirements more challenging."
To download the full report here
Source: DBRS Morningstar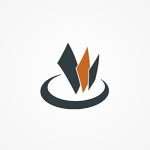 Credit Village is today the meeting and reference point - through its three areas, web, publishing, events - for professionals, managers, entrepreneurs and credit management operators. It was founded in 2002 with the aim of spreading the culture of Credit and Collection Management in Italy.