The European  debt buyer and servicer  B2 Holding has published the results about the first quarter 2023.
Solid underlying collection performance:
• Unsecured collections at 104.8% and 4.0% up versus Q1 2022 (FX)
• Secured collections of NOK 289m – incl. repossessions of NOK 107m
• REO sales of NOK 75m at a premium to book value of 63%
– Strong Adj. EBIT growth following high over-performance on
unsecured and secured portfolios
– Portfolio investments of NOK 767m and additional NOK 1.1bn
committed for the remainder of 2023
– Increased interest costs driven by FX and higher floating rates
– Leverage ratio of 2.52x (2.29x in constant currency)
– Interest rate hedging ratio of 53
"The suggested dividend in combination with the suggested share buyback program confirms the financial strength of B2Holding." has commented the Ceo Erik Just Johnsen
To download the Results Presentation Q1 2023 click here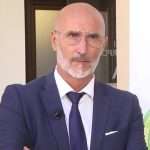 Managing Director of Credit Village, Roberto Sergio has more than 20 years of experience in NPL and distressed debt in the Italian and International market. He is the editor of the NPL column in Credit Village Magazine and the director of Credit Village's National NPL Market Observatory.