Luxembourg starts the legislative process for implementation within the deadlines set by EU Directive 2167/21 set for 29 December 2023 for the application of the new regulation on credit servicers.
The new legislation provides for changes to the Consumer Code especially with regard to the communications to be made to customers and the creation of a new category in the PFS (Professional of the Financial Sector) sector called "Credit Servicer". Registration will be subject to authorization by the Financial Sector Supervisory Commission (CSSF) and will include requirements in terms of minimum capital, shareholding structure and governance. If the credit servicer also opts for the management of the financial flows of its customers, further rules will be envisaged on the segregation of funds. There will be strict control by the authorities with fines of up to 5 million euros or up to 10% of the turnover and revocation of the authorization in case of violations. For companies that already carry out the activity, they can continue waiting to be authorized too until the end of June 2024.
Click here for further details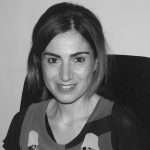 Press Officer at Credit Village Magazine, Antonella is specialized on topics related to debt collection, credit management and public administration.