Equifax UK has today announced a two-year partnership with award winning think-tank, the Centre for Social Justice (CSJ). The partnership will bring together Equifax UK's unique analytical capacity and insights into the nation's financial health and the CSJ's extensive knowledge and experience driving large-scale reform in the UK.
Understanding the impact of this high-cost borrowing, and the pathways out of problem debt remains essential to ensure the continued safety of the UK's borrowers. The latest data from Equifax's Financial Health Report 2023 shows that UK households took on an extra £72 billion of personal debt in 2022, predicts household disposable income to continue falling in 2023, with consumers switching to cheaper products, drawing from their savings and using credit to make ends meet. The report also shines a light on the £18.7 billion in unclaimed benefits currently sitting in the UK and starts to explore some of the possible solutions for the industry.
This two-year partnership will allow Equifax and the CSJ to identify and address some of the barriers to financial inclusion among the hardest hit households, with the aim of helping more people in the UK live their financial best.
Sue Owen-Bailey, Social Value Manager at Equifax UK said: "The announcement of today's partnership between Equifax UK and the Centre for Social Justice represents our commitment to using the power of data to create a measurable impact on the financial landscape, helping people live their financial best. This collaboration will enable us to provide the CSJ with the information they need to continue their efforts to drive discussion and lasting change."
Matthew Greenwood, Head of Debt at the Centre for Social Justice said; "Support from organisations like Equifax is vital to allow us to help the UK's hardest hit households. Britain has endured higher costs for essential goods and services driven largely by inflation, and we know those on lower incomes have borne the brunt of the cost-of-living crisis. The partnership with Equifax will provide vital data and insights into the current health of the UK's finances; providing a starting point from which we can identify where support is most needed."
Source: TDX Group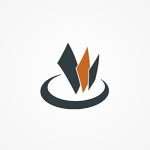 Credit Village is today the meeting and reference point - through its three areas, web, publishing, events - for professionals, managers, entrepreneurs and credit management operators. It was founded in 2002 with the aim of spreading the culture of Credit and Collection Management in Italy.