Caledonia Investments PLC – London-based investment trust – Hires Rob Memmott as chief financial officer with effect from September 1. Current CFO Tim Livett announced retirement in November, but will stay at Caledonia until October 31 "to enable a smooth handover". Memmott was previosuly CFO of John Laing Group PLC, Arrow Global Group PLC and Servisair Globeground. He currently serves as treasurer and pro-chancellor at the University of Sheffield.
Memmott says: "I am excited to be joining Caledonia, a company with…
Author: Emma Curzon
Source: Morningstar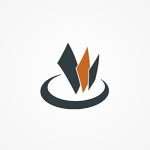 Credit Village is today the meeting and reference point - through its three areas, web, publishing, events - for professionals, managers, entrepreneurs and credit management operators. It was founded in 2002 with the aim of spreading the culture of Credit and Collection Management in Italy.