R&B Corporation of Virginia, also known as Credit Control Corporation (CCC), reported a data breach to the Maine Attorney General's Office that impacted more than 286,000 individuals. CCC is a business associate to a variety of healthcare organizations.
On March 7, CCC discovered unusual activity within its network and promptly isolated the impacted systems. CCC later determined that an unauthorized party had copied some files from its system between March 2 and March 7.
The breach involved names, Social Security numbers, addresses, and information relating to the individual's account with the associated healthcare organization, such as account balances and dates of service.
The breach impacted patients associated with the following healthcare organizations:
Sentara Health System
Riverside Health System
UVA Health System
Bayview Physicians Group
Pariser Dermatology Specialists, Inc
Valley Health System
Dominion Pathology Laboratories
Chesapeake Radiology
Children's Hospital of the King's Daughters Health System and its Affiliates
VCU Health System
Chesapeake Regional Medical Center
Mary Washington Healthcare
Tidewater Physicians Multispecialty Group
CCC encouraged impacted individuals to remain vigilant against identity theft and fraud.
IL Department of Human Services Reports Breach
The Illinois Department of Healthcare and Family Services (HFS) and the Illinois Department of Human Services (IDHS) reported a breach to HHS that impacted 40,839 individuals. Th breach occurred within the State of Illinois Application for Benefits Eligibility (ABE) system's Manage My Case (MMC) portal.
The ABE system is the state's eligibility system for state-funded programs such as Medicaid and the Supplemental Nutrition Assistance Program (SNAP). In March 2023, the departments discovered that suspicious user accounts had been created within the ABE system.
"These suspicious accounts were able to…
Author: Jill McKeon
Source: Health IT Security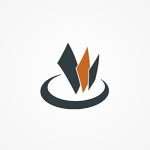 Credit Village is today the meeting and reference point - through its three areas, web, publishing, events - for professionals, managers, entrepreneurs and credit management operators. It was founded in 2002 with the aim of spreading the culture of Credit and Collection Management in Italy.