Arrow Global Group has announced on 1st june 2023 the successful completion of its UK unsecured servicing platform divestment to Intrum UK ("Intrum"), yielding net proceeds of £130.3 million in line with expectations. The divestment, which includes the Capquest and Mars UK platforms as well as 50% of the wholly owned unsecured back book in the UK, aligns with the group's strategic trajectory towards becoming the leading European vertically integrated asset manager.
As the group accelerates its strategic evolution, Arrow is optimally positioned to consistently deliver sustainable long-term growth and strong returns for global institutional investors. Its reach spans key European markets and several asset classes including credit, real estate, and direct lending.
Zach Lewy, Group Chief Executive Officer at Arrow, said: "The successful divestment of our non-core Capquest and Mars UK platforms marks a crucial milestone in our transformation journey to become Europe's premier vertically integrated asset manager.
"I'd like to thank the Capquest and Mars colleagues for their commitment and hard work during their time with Arrow and wish them every success under Intrum's new ownership."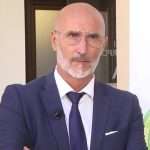 Managing Director of Credit Village, Roberto Sergio has more than 20 years of experience in NPL and distressed debt in the Italian and International market. He is the editor of the NPL column in Credit Village Magazine and the director of Credit Village's National NPL Market Observatory.