Intrum AB successfully completes the acquisition of the Capquest and Mars UK servicing platforms from Arrow Global Group and 50 per cent of Arrow's UK unsecured consumer back book. The transaction is an important milestone in line with the ambition to become the leading servicer in UK. In addition, Intrum wins a tender for CaixaBank's real estate services contract in Spain, while in parallel, executes the exit of its operations in Brazil.
The acquisition from Arrow Global consists of the two consumer loan servicing platforms, allowing Intrum to gain outsourcing contracts with several tier 1 financial institutions. The deal, completed 31 May, also includes a portfolio investment of 50 per cent of Arrow's UK unsecured consumer back book portfolio. The transaction is an important step in Intrum's overall strategy to 'Grow & Transform', by strengthening the market position in a prioritised Franchise market and adding to the significant growth Intrum UK has seen in third party servicing over recent years.
Intrum will strengthen its operations with around 800 employees and benefit from two locations in Glasgow and Manchester. The deal, which was announced in November, has been approved by the Financial Conduct Authority.
Intrum's 2023Q1 leverage ratio, pro-forma for the transaction, remains unaffected at 4.2x net debt to cash EBITDA.
"Completing this acquisition is aligned with our ambition to grow and transform our operations, a key theme for our long-term development. In addition to increasing our footprint in early arrears servicing in the UK, we add secured loan and asset servicing capabilities and significantly broaden and deepen the service range that we can offer existing and new clients. This is a key milestone in one of our target growth markets that adds to and strengthens our capacity to meet client demand for credit management solutions", said Andrés Rubio, President & CEO of Intrum.
Moreover, on May 25, Intrum was awarded a long term contract for the management of Spanish CaixaBank's real estate portfolio. Following the recently announced purchase of Haya Real Estate, Intrum will become the sole servicer (i.e., sales and maintenance) of CaixaBank's properties.
In parallel, Intrum exited its minor operations in Brazil on May 31 in accordance with the previously communicated strategic direction to rationalise and focus its geographic footprint.
Andrés Rubio concludes, "I am pleased to see how all of these recent activities contribute to executing on a key element of our strategic plan – to reduce the number of jurisdictions and focus resources on Franchise markets across Northern, Middle and Southern Europe as well as selected investment-dominated Tactical markets in Eastern Europe."
Source: Intrum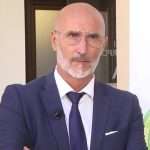 Managing Director of Credit Village, Roberto Sergio has more than 20 years of experience in NPL and distressed debt in the Italian and International market. He is the editor of the NPL column in Credit Village Magazine and the director of Credit Village's National NPL Market Observatory.