The diversified portfolio comprises 10 loans in New York, with a focus on multifamily and student housing developments. The aggregate principal balance of the portfolio is approximately $500 million.
Jonathan Goldstein, CEO and co- founder of Cain International said: "This marks a significant moment of growth for Cain's U.S. lending platform and underpins our belief that high-quality projects, delivered by high-quality developers, will continue to thrive amidst transitory headwinds. We remain confident in the tenacity of urban markets and look forward to working with our new partners to support the delivery of some exceptional products to one of the nation's most dynamic cities."
Matthew Rosenfeld, Managing Director and Head of U.S. Debt at Cain International said: "This transaction encapsulates the thoughtful and decisive approach with which we've built our presence in the U.S. capital markets. Partnering with outstanding sponsors to deliver best-in-class assets has been, and will remain, the foundation of our lending strategy as we continue to grow."
Cain has originated over $7.0 billion of real estate debt since its founding in 2014 and is poised for significant future growth in both the U.S. and globally. In 2019 Cain arranged a $750 million construction loan for the development of the Aman New York, one of the largest financings in New York City in recent years. More recently, the firm provided financing to the Research and Development District, a 1.7 million sq. ft. life science campus in San Diego, CA, as well as Lendlease's The Reed, a 415,100 sq. ft., 440-unit residential tower in Chicago's South Loop.
Cain currently manages over $15 billion in assets across the U.S. and Europe through its real estate equity, real estate debt, and private equity platforms. The firm is further delivering major developments across the U.S. including One Beverly Hills; a 17.5-acre mixed-use urban resort in Beverly Hills, Raffles Boston Back Bay; the brand's first mixed-use Raffles property in North America, as well as a portfolio of developments in South Florida including 830 Brickell, a 725- foot Class-A office tower in Miami's emerging financial district.
Source: Cain International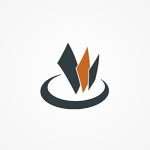 Credit Village is today the meeting and reference point - through its three areas, web, publishing, events - for professionals, managers, entrepreneurs and credit management operators. It was founded in 2002 with the aim of spreading the culture of Credit and Collection Management in Italy.