Representing one of the first significant real estate debt transactions in this market cycle, global real estate investment company Kennedy Wilson (NYSE: KW) has closed on the initial tranche of loans as part of a $5.7 billion loan portfolio acquisition from Pacific Western Bank. The first tranche of loans acquired by Kennedy Wilson and certain controlled affiliates of Fairfax Financial Holdings Limited (collectively, "Fairfax")(TSX:FFH and FFH.U), a long-time partner of Kennedy Wilson, totaled $3.25 billion in total commitments and $1.8 billion in current principal balance. The first tranche of loans was acquired for $1.6 billion. An additional 12 loans totaling $800 million in commitments are expected to close on a rolling basis by no later than the end of July (collectively, "Loan Portfolio").
The Loan Portfolio is comprised of floating-rate construction loans that carry a weighted-average interest rate of approximately 8.6%, with approximately 80% of the portfolio secured by high-quality multifamily and student housing properties and the remainder including mainly industrial, hotel, and life science assets. The Loan Portfolio consists of loans located in Kennedy Wilson's key Western U.S. markets and expands the company's footprint into new regions across the southern and eastern United States.
In its role as asset manager, Kennedy Wilson will earn customary fees and will have an ownership of 5% in the Loan Portfolio. The company is also finalizing arrangements with Pacific Western Bank for certain employees that originated and currently manage the Loan Portfolio to join the Kennedy Wilson team.
The $5.7 billion in loans arranged by Kennedy Wilson includes the $4.1 billion Loan Portfolio, $1.2 billion of loan commitments to be purchased by a third party ($970 million of which have already been acquired), and $400 million of loans subject to further due diligence.
"The acquisition of this Loan Portfolio from Pacific Western Bank highlights Kennedy Wilson's historic ability to find off-market transactions during periods of uncertainty, move with speed, and build on our successful track record of investing through all real estate cycles," said William McMorrow, Chairman and CEO at Kennedy Wilson. "The foundations of Kennedy Wilson are our deep relationships, our reputation as a great partner, and our strength in being nimble when opportunity arises; all of which came into play with this loan portfolio acquisition."
"We are pleased to expand our debt portfolio in such a significant way, which strategically positions our private credit platform for substantial future growth," said Matt Windisch, Executive Vice President at Kennedy Wilson. "We look forward to welcoming members of the Pacific Western Bank team to Kennedy Wilson as we further strengthen our debt capabilities and capacity."
"We appreciate our long-standing relationship with Kennedy Wilson and are pleased to partner with them to successfully execute this asset sale. This transaction will improve our liquidity and capital as we continue to implement our announced strategy to return our focus to relationship-based community banking," said Paul Taylor, President and CEO of Pacific Western Bank.
The Loan Portfolio acquisition contributes to the rapid expansion of Kennedy Wilson's global debt platform, which launched in 2020 and today totals $7 billion in total gross commitments, including future fundings and deals under contract, with significant capacity for growth.
Source: Kennedy Wilson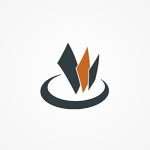 Credit Village is today the meeting and reference point - through its three areas, web, publishing, events - for professionals, managers, entrepreneurs and credit management operators. It was founded in 2002 with the aim of spreading the culture of Credit and Collection Management in Italy.