More than 100 drivers living in France have filed a complaint over fines relating to London's Low and Ultra Low Emission Zones (LEZ and ULEZ).
The fines, often going back months and totalling thousands of euros, were sent to French addresses by the debt collection agency Euro Parking Collection (EPC), despite Brexit ending the sharing of information between the UK and EU.
Some of the fines relate to other offences such as unpaid Dartford Crossing charges.
In total 102 plaintiffs lodged the complaint for "Illicit collection of personal data" and "fraudulently accessing or remaining within a personal data system", said lawyers Coralline Manier Galas and Romain Binelli, of Woog & Associés, who brought the case before the public prosecutor in France.
"Over several months, we sent formal notices to EPC and TfL (Transport for London), demanding to know how they obtained this data, recalling their obligations according to GDPR (General Data Protection Regulation) regulations, and summarising our discussions with the CNIL (French data privacy regulator) and the French vehicle licencing authority.
"They all said that since Brexit, there has been no exchange of personal information with the UK," said Maître Manier Galas, adding that they did not receive a response.
Their conclusion: "Either EPC, via one of its subsidiaries in Europe, was able to collect the data which should never have made it to the UK. Or there is a mole – EPC itself which had access to the file or a third party giving this data to EPC. In any case, it amounts to illicit data collection," said Maître Binelli.
'Financial and psychological harm'
They have also filed a complaint with the CNIL. Maître Binelli said they would be seeking damages if the collection is shown to be illegal.
"People have either already paid the fines, in which case they suffered financial harm, or they have not paid but suffered psychological harm due to the relentless pressure from EPC.
"Most of these people will have to return to England, and they are legitimately afraid of being stopped at the border, or having their vehicle seized."
They advise clients not to pay the fines, but to…
Author: Martin Greenacre
Source: The Connexion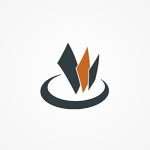 Credit Village is today the meeting and reference point - through its three areas, web, publishing, events - for professionals, managers, entrepreneurs and credit management operators. It was founded in 2002 with the aim of spreading the culture of Credit and Collection Management in Italy.