ThinCats, an UK algernative finance provider, has  announced that Dan Hartley has been appointed as the Chief Financial Officer.
With a rich professional background spanning over ten years in senior financial positions, Dan joins us from the Lowell Group, one of Europe's largest credit management companies, where he most recently served as the Chief Investment Officer.
Before his activity in Lowell Group, Dan was associated with Arrow Global Group Plc.  His extensive experience includes financial control, budget management, treasury operations, taxation, investor relations and reporting, as well as risk and investment management.
This appointment comes as a part of ThinCats recent efforts to strengthen its business development and transaction management teams in response to the consistently robust demand for funding from medium-sized businesses in the UK. Dan will be working alongside the current CFO, Rajeev Raichura, who has chosen to depart from ThinCats to dedicate more time to his young family and pursue his own entrepreneurial venture. Rajeev has generously agreed to remain with the company until the end of the year to facilitate a smooth transition.
Dan is poised to assume a pivotal role, both strategically and operationally, as ThinCats continues its expansion. His past involvement in private credit is well aligned with our mission of enabling a greater number of medium-sized SMEs to access the necessary funding to thrive.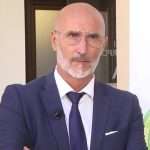 Managing Director of Credit Village, Roberto Sergio has more than 20 years of experience in NPL and distressed debt in the Italian and International market. He is the editor of the NPL column in Credit Village Magazine and the director of Credit Village's National NPL Market Observatory.