Consistent with Intrum's previously communicated strategic priorities, to Simplify and Focus its geographical footprint, the company is exiting its operations in the Baltics and Romania. This follows the previously announced exit from Brazil, reducing the Company's total number of jurisdictions from 25 to 20.
The servicing platforms and investment portfolios of Intrum Baltics are being acquired by Aktiva Finance Group, the leading player in Baltic debt collection and debt purchase market, for a cash consideration of EUR 30 million. The transaction, which consider 100 per cent of the equity interest in Intrum Estonia AS, Intrum Latvia SAI and Intrum Lithuania UAB, is expected to close in Q3 for the Estonian and Latvian businesses and in Q4 for the Lithuanian business.
Intrum's entire portfolio of claims in Romania is being acquired by the DDM Group, a multinational investor specialising in NPL portfolios in Central and South-Eastern Europe, for a gross purchase price of EUR 17.3 million. The deal is expected to be completed in Q3, following clearance by the competition authority.
Andrés Rubio, President & CEO of Intrum said, "Reducing the number of jurisdictions across our geographical footprint allows us to concentrate our resources on Franchise markets and selected Tactical markets. To divest our operations in the Baltics and Romania aligns with our ambition to create a more targeted organisation, focusing on markets where we can achieve leadership in both Servicing and Investing, and ultimately setting the foundation for commercial success and increased profitability."
Source: Intrum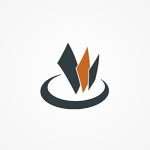 Credit Village is today the meeting and reference point - through its three areas, web, publishing, events - for professionals, managers, entrepreneurs and credit management operators. It was founded in 2002 with the aim of spreading the culture of Credit and Collection Management in Italy.