Kroll regularly reviews fluctuations in global economic and financial market conditions that may warrant changes to our equity risk premium (ERP) and accompanying risk-free rate recommendations. Given the resolution of the U.S. debt ceiling debate and the marked improvement in several U.S. financial market indicators,
Kroll is decreasing its Recommended U.S. ERP from 6.0% to 5.5%
when developing USD-denominated discount rates as of June 8, 2023, and thereafter, until further notice. The Kroll Recommended Eurozone ERP is being reaffirmed in the range of 5.5% to 6.0% until further notice.
The global economy appears to have avoided the worst-case scenarios from Russia's war on Ukraine, with growth projections seeing an upgrade relative to early 2023. However, Kroll's analysis of various economic sources reveals that
global real GDP growth is expected to decelerate from 3.1% in 2022 to 2.2% in 2023
, weighed down by inflationary pressures. If realized, this would be the slowest pace since 2001, with the exception of the economic contractions observed during the global financial crisis of 2008-2009 and COVID-19 in 2020, respectively.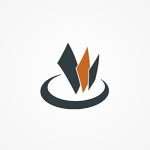 Credit Village is today the meeting and reference point - through its three areas, web, publishing, events - for professionals, managers, entrepreneurs and credit management operators. It was founded in 2002 with the aim of spreading the culture of Credit and Collection Management in Italy.