Sorec, an italian  company specialized in debt collection and debt buying, with thirty years in credit management services,  has acquired from a leading Italian investor a new Non Performing Loans (NPL) portfolio with a total GBV  of  100 million of euro, corresponding to around 8 thousand unsecured credit lines originated in the financial and banking retail market.
The agreement confirms the continuous growth and consolidation of Sorec's role as a trusted partner in the italian distressed credit industry.
At June 30, 2023, Sore cis proprietary of NPL portfolio amounted to 1.2 billion euros (+11% compared to June 30, 2022). In any case, Sorec remains ready to close further similar transactions in the medium term which will further increase the overall portfolio of the Company.
«This new and significant acquisition of an unsecured NPL portfolio by Sorec further strengthens the Company's presence on the increasingly complex and competitive national market, and its ability to provide innovative solutions in credit management – says Massimiliano Ingrosso, Chief Executive Officer of Sorec –  Furthermore, this agreement allows us to expand our commercial network by continuing to offer tailor-made services to our stakeholders».
Sorec is a italian leader company operating in TPC (Third party collection)  for  banking, financial  and insurance sectors.  Since 2010  has been investing directly in NPL portfolios. The company operates in compliance with rules based on transparency, in compliance with the most recent regulations on privacy and anti-money laundering. Sore is Unirec member.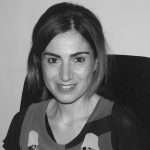 Press Officer at Credit Village Magazine, Antonella is specialized on topics related to debt collection, credit management and public administration.