The government has complete faith in the responsibility of all political parties to rise to the occasion and do the right thing in tackling foreclosures and non-performing loans (NPLS), government spokesman Konstantinos Letymbiotis said on Sunday.
He stressed the government was dealing with the bundle of measures submitted to parliament in a comprehensive and effective manner.
"The government, via the finance minister, sent a letter to parliament outlining the package measures that, the finance ministry, the central bank, and the government, believe can holistically and effectively tackle the issue of foreclosures and NPLs," Letymbiotis said.
"Without a doubt this will protect vulnerable borrowers who cannot meet their obligations, not because of their own fault, but because of the high inflationary pressures and the economic crisis we have gone through."
At the same time, it is important not to allow strategic defaulters to take advantage of any mechanisms aimed at helping vulnerable groups.
"This package of measures offers us the…
Author: Andria Kades
Source: Cyprus Mail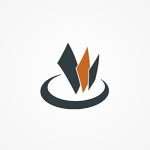 Credit Village is today the meeting and reference point - through its three areas, web, publishing, events - for professionals, managers, entrepreneurs and credit management operators. It was founded in 2002 with the aim of spreading the culture of Credit and Collection Management in Italy.