A total of R44.2bn in TV licence fees is owed to the SABC by 9.2-million South Africans.
This was revealed by communications and digital technologies minister Mondli Gungubele, who said 5.6-million accounts have been handed over for external debt collection.
The minister was answering EFF MP Sinawo Thambo who asked about the state of finances of the broadcaster as it struggles to boost its revenue through the TV licence payment system.
Gungubele said the R44.2bn comprises unpaid invoices and penalties levied for nonpayment over several years.
He said the department wanted the TV licence model to be replaced with the household fee model.
"Pending the legislative changes, the department will continuously engage with the SABC and Treasury to examine the options for the necessary reform and enhancement required of the current TV licence system to properly provide for the funding requirements of the SABC and the most appropriate collection, enforcement systems and a time frame for implementation," he said.
TimesLIVE previously reported former communications minister Khumbudzo Ntshavheni supported the proposal for the SABC to scrap the TV licence system.
Ntshavheni said the scheme was not working.
"We need to strengthen the broadcasting sector, in particular, the public broadcaster must be strengthened. The proposal raises the issue that 'the SABC has bought the commercial mandate and also the public mandate'. In the public mandate, we want the SABC to be funded from the…
Author: SINESIPHO SCHRIEBER
Source: Sowetan Live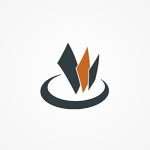 Credit Village is today the meeting and reference point - through its three areas, web, publishing, events - for professionals, managers, entrepreneurs and credit management operators. It was founded in 2002 with the aim of spreading the culture of Credit and Collection Management in Italy.