Back2Bonis, the  innovative italian fund for the management of multi-originator UTP real estate loans continues to grow thanks to the contribution of a further 295 million euros by Unicredit Leasing and BPER Bank
The total GBV managed by the fund overall thus exceeds 2.5 billion euro, confirming the leadership of the Back2Bonis Fund on the NPE Italian market
Back2Bonis is  specialized in UTP (Unlikely to Pay  debts) related to loans guarantee by real estate assets. Prelios Group acts as Fund manager, Real Estate partner and Special Servicer for the management of the portfolios  in partnership with AMCO which acts as Master and Special Servicer.
The originator banks that assign their UTP to The Back2Bonis Fund  received the shares from the fund and so their could benefit to collect more value than in a traditional debt sale transaction.
With this transaction, the Prelios Group confirms its ability to develop in the management of non-performing loans, offering flexible and innovative solutions
In the last three years in Italy were estabilished other funds with the similar structures very apreciate by the italian banks with NPE portfolios.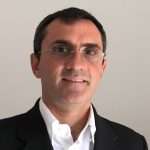 Blogger and Investment Management Advisor with focus on Distressed Assets & NPL. Massimo is Chief NPL & Fintech Editor at Credit Village Magazine.