South Korea's financial authority has named five special purpose companies (SPCs) that will buy non-performing loans of savings banks.
According to sources from the financial circle on Wednesday, the Financial Services Commission (FSC) held a meeting with 10 savings banks, including SBI Savings Bank Co., OK Savings Bank Co., and Welcome Savings Bank Co., in Seoul on Tuesday to discuss the sale of individual delinquent loans.
Five special purpose companies were selected to buy the non-performing loans of the savings banks: Woori Financial F&I Inc., Hana F&I Inc., Daishin F&I Co., Kiwoom F&I Co., and UAMCO Co.
The attendees at the meeting discussed the asset securitization method and the purchase price of the bad debt, sources said.
Savings banks were only able to sell bad debt to Korea Asset Management Corp. (KAMCO) from June 2020, but the FSC widened the channel by allowing the sale of overdue unsecured loans to special purpose companies in May.
According to the savings banking industry, the price of the bad debt sold to KAMCO was usually 30 to 50 percent off the original price as it was the only eligible buyer. This led to weak price competition.
As a result, savings banks have been reluctant to sell bad debt at the expense of lower soundness indicators. As of the end of March, the delinquency rate at 79 savings banks nationwide stood at 5.07 percent, up 1.6 percentage points from the previous quarter.
As soundness indicators such as the delinquency rate and non-performing loan ratio worsened, the savings banks industry had been proposing to the financial authorities to allow the sale of loans to private companies.
The FSC is known to have named the five special purpose companies affiliated with financial companies that prioritize reputation to prevent indiscriminate debt collection.
Source: Pulse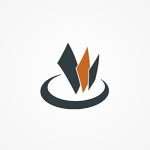 Credit Village is today the meeting and reference point - through its three areas, web, publishing, events - for professionals, managers, entrepreneurs and credit management operators. It was founded in 2002 with the aim of spreading the culture of Credit and Collection Management in Italy.