BBVA has sold a portfolio of unsecured non-performing loans in Spain for a total GBV of 500 million euro. The portfolio called Project Nairobi was divided into two segments acquired respectively by the polish Kruk Group and by a vehicle controlled by Cerberus Capital Management which  will assign the servicing activities to GCBE (previous Gesccobro).
In 2022 BBVA had made transfers of this type for 730 million euros with the Neila Project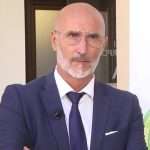 Managing Director of Credit Village, Roberto Sergio has more than 20 years of experience in NPL and distressed debt in the Italian and International market. He is the editor of the NPL column in Credit Village Magazine and the director of Credit Village's National NPL Market Observatory.