Banca Ifis, with the support of JP Morgan SE as co-arrangers, has finalized the restructuring of the securitization of nonperforming loans carried out in March 2021 through the Ifis NPL 2021-1 SPV securitization vehicle.
The restructuring of the Ifis NPL 2021-1 SPV falls within the scope of funding activities. It allows Banca Ifis to raise liquidity on the institutional market without deconsolidating the underlying loans from the balance sheet of the Ifis NPL Investing subsidiary. The transaction also generates a strengthening of the Banca Ifis Group's liquidity profile, while at the same time allowing Ifis NPL Investing to increase its ability to self-finance its investment activities in new NPL portfolios.
Specifically, the securitization restructuring involves selling a new portfolio of nonperforming loans owned by the subsidiary Ifis Npl Investing to the SPV. The transferred portfolio groups mainly unsecured loans assisted by orders to assign a fifth of salary or subject to extrajudicial recovery.
As a result of the additional sale, the SPV today issued three tranches of new senior, mezzanine, and junior securities with a total face value of 630 million euros. The senior securities, with a nominal value of 515 million euros, were partly earmarked for the repayment of existing senior securities. The remainder subscribed by Ifis Npl Investing and will be used for repo financing transactions on the institutional market. On the other hand, the mezzanine securities, earmarked in part for the repayment of existing mezzanine securities, and the junior securities will be fully subscribed by Ifis Npl Investing.
The senior securities have received investment grade ratings from three leading rating agencies (Moody's, Scope Ratings and ARC Ratings) and have been listed on the ExtraMOT PRO professional segment of the Italian Stock Exchange's regulation market.
"With this transaction we add a significant piece to the tools already available to Banca Ifis to address in an orderly and timely manner the challenges posed by the maturity of TLTROs, further strengthening our already solid liquidity profile and ensuring that we maintain current ratios beyond maturities," says Saverio Bonavita, Head of Capital Markets Department at Banca Ifis.
The transaction involved Banca Ifis and JP Morgan SE as arrangers; Ifis Npl Servicing as master and special servicer; law firms BonelliErede (on behalf of the Banca Ifis Group) and Orrick Herrington & Sutcliffe (on behalf of JP Morgan SE); Banca Finint as Corporate Servicer, Representative of the Noteholders , Calculation Agent and Monitoring Agent; of Zenith as Back Up Servicer and of BNP Paribas, Securities Services Business line in the role of Agent Bank, Account Bank, Paying Agent and Cash Manager. JP Morgan SE also served as Cap counterparty in relation to interest rate risk hedging.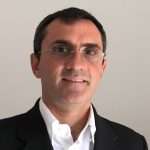 Blogger and Investment Management Advisor with focus on Distressed Assets & NPL. Massimo is Chief NPL & Fintech Editor at Credit Village Magazine.