On August 7, 2023 Equifax  has announced  the acquisition of Boa Vista Serviços.
Boa Vista is the second credit bureau in Brazil.  Thanks to  this operation Equifax expand the offer about international services and in particular will play an importan rule into the  large and fast growing Brazilian Market.
Equifax acquired Boa Vista Serviços for R$8.00 per share. The estimate total company value is around USD$  640 million .
Boa Vista Serviços, is now a wholly-owned subsidiary of Equifax do Brasil .
Formers Boa Vista Serviços shareholders have the other 20 percent.
Since 2021 Equifax has completed 14  M&A transactions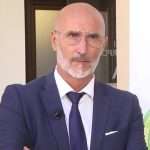 Managing Director of Credit Village, Roberto Sergio has more than 20 years of experience in NPL and distressed debt in the Italian and International market. He is the editor of the NPL column in Credit Village Magazine and the director of Credit Village's National NPL Market Observatory.