Alpha Bank, one of Greece's four largest lenders, and Hoist Finance,an asset manager specialised in non-performing loans, announced binding agreement for the disposal of a Portfolio of Unsecured Non-Performing Loans.
The deal is named Project Cell and involves a total outstanding balance of Euro 1.5 billion (the amount is calculated at the cut off date of 30 sep 2022).
The Transaction, which is expected to be completed within Q4 2023, is capital neutral for the Bank and further de-risks its balance sheet, reducing the NPE ratio by c. 0.2 percentage point.
Alpha Services and Holdings
Alpha Services and Holdings S.A. (under the distinctive title Alpha Services and Holdings) is a holding company, listed on the Main Market of the Athens Stock Exchange and holds 100% of the Bank's shares under the name "ALPHA BANK S.A.".
By successfully completing the largest securitization of Non-Performing Exposures in Greece, amounting to Euro 10.8 billion, Alpha Bank managed to drastically reduce the NPL ratio, further strengthening its presence in the Greek market.
With an emphasis on financing sustainable development, innovation and entrepreneurship, Alpha Bank Group continues to actively support the Greek economy and provide high quality banking services to its Customers.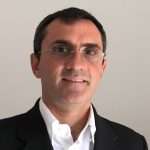 Blogger and Investment Management Advisor with focus on Distressed Assets & NPL. Massimo is Chief NPL & Fintech Editor at Credit Village Magazine.