Intrum has acquired the Fintech company  eCollect. The operation confirms the group's strategy in expanding and strengthening the offering of services in the initial phases of the credit cycle and in payment processes. In this market segments also other big players in the credit management industry appear to be targeting.
eCollect is a provider of fully digital invoicing and advance collection services through its own payments platform. The company was founded by Marc Schillinger, who is also its CEO. and who will remain together with the entire management team at the helm of the company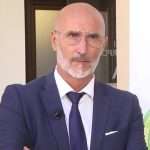 Managing Director of Credit Village, Roberto Sergio has more than 20 years of experience in NPL and distressed debt in the Italian and International market. He is the editor of the NPL column in Credit Village Magazine and the director of Credit Village's National NPL Market Observatory.