UniCredit, the country's second largest banking group led by Andrea Orcel, has announced the start of a competitive process to find a partner in dealing with the management of non-performing loans. The news was reported by the newspaper Milano Finanza, opening the way to some speculation on the credit institution's future strategy.
The current agreement with DoValue, a company specialized in the management of non-performing loans, will expire in 2025. While a renewal of the agreement with DoValue is not ruled out, UniCredit has decided to explore all available options to ensure the best possible credit management in difficulty.
In recent weeks, UniCredit has placed the non-performing loan sector under intense scrutiny, a sphere of interest that attracts the attention of both the bank's top management and supervisory authorities. However, so far, no further details regarding the ongoing discussions have been disclosed. Piazza Gae Aulenti, UniCredit's main headquarters, has not released any official comment regarding the initiative. The current agreement with DoValue has deep roots, dating back to the alliance signed in 2015 under the leadership of the then CEO Federico Ghizzoni. This alliance was concretized during the sale of the subsidiary UniCredit Credit Management Bank (Uccmb), together with a large credit portfolio, to the Fortress company. The DoBank company was then born from Uccmb, which in 2019 became DoValue. The alliance with DoValue still represents a crucial element of UniCredit's strategy in the non-performing loan sector. While the future of the agreement with DoValue remains uncertain, UniCredit is preparing to evaluate proposals from potential partners, keeping all options open to ensure the effective management of non-performing loans. UniCredit's move is set to remain the center of attention in the Italian banking world and could have significant impacts on the bank's strategy in the coming years. The search for the ideal partner will be followed with interest by sector operators and investors.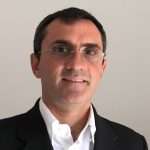 Blogger and Investment Management Advisor with focus on Distressed Assets & NPL. Massimo is Chief NPL & Fintech Editor at Credit Village Magazine.