Perch Group, one of the leading debt buyers and servicers in the UK, has successfully completed two financing operations totaling £90 million aimed at an ambitious growth project.
The new lines of credit are provided by a new banking consortium led by NatWest, which includes Hampshire Trust Bank, and a significant enhancement of the existing agreement with Quilam Capital, which supported the management buy-out of Perch Group in April 2022.
Mark Pickup, Chief Financial Officer of Perch Group, expressed great satisfaction with this operation, considering it a crucial milestone to strengthen the company's position in the English debt purchase and management market. The support of financial partners and their endorsement confirms the significant progress since the buy-out.
Perch Group operates throughout the credit cycle through Perch Capital, which acquires the debts, the debt collection agency ACI UK, and the legal firm TM Legal. Furthermore, it recently launched a new service company, Verify.
In the last year, Perch Group has seen a 38% increase in the Gross Book Value (GBV) acquired.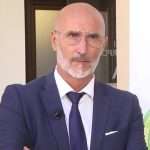 Managing Director of Credit Village, Roberto Sergio has more than 20 years of experience in NPL and distressed debt in the Italian and International market. He is the editor of the NPL column in Credit Village Magazine and the director of Credit Village's National NPL Market Observatory.