As it is well known, healthcare in the United States is private, and as a result, many citizens have outstanding debts owed to the healthcare system. It is estimated that there are over 88 billion dollars in unpaid medical debts. These debts, in turn, have a significant impact on the credit scores of a large number of citizens, thereby limiting their access to other forms of credit. Similarly to a similar issue with "Student Loans," which are debts incurred for education, where the Biden administration is taking action with a form of amnesty, the Consumer Financial Protection Bureau is taking measures to ensure that medical debts do not harm individuals' credit scores. The action being taken is to remove all information related to this type of debt from the credit reports of various agencies and credit bureaus.
This intervention aims to assist all those Americans who have experienced a downgrade in their credit score due to expenses such as unexpected hospital visits that they were unable to pay. Although information related to most debts of this nature, under $500, has already been removed from the credit reports by the three major agencies – Equifax, Experian, and TransUnion – the CFPB has announced plans to create new regulations that would prevent the recording of these exposures in reports permanently.
Of course, these initiatives face resistance and doubts from credit management operators who fear repercussions on the recovery performance of this type of debt. Reporting the debt to credit bureaus, and consequently to credit reports, is indeed a significant deterrent to encourage consumers to settle their exposures.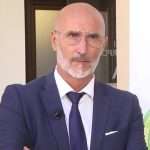 Managing Director of Credit Village, Roberto Sergio has more than 20 years of experience in NPL and distressed debt in the Italian and International market. He is the editor of the NPL column in Credit Village Magazine and the director of Credit Village's National NPL Market Observatory.