According to rumors circulated by the Milano Finanza, the government's proposal aimed at helping insolvent debtors of sold NPL portfolios could be drastically scaled down and be limited to a request for a code of ethics for special servicers and a series of additional information.
The idea of introducing support mechanisms for insolvent debtors to encourage their return to good standing has been declined over the past few years through several bills starting with the one outlined to this newspaper by Senator Urso in 2019.
Reactions from the industry have always been strongly negative and in the past there have been strongly critics by supervisory like those contained int h the Bank of Italy's March 18, 2020 Memoir, updated as of September 30, 2020, regarding on Bill No. 788 that expressly states:
"(..) it is believed that the proposal should be evaluated very carefully. On the one hand, it risks seriously undermining the functioning of the secondary market for impaired loans, which in recent years has been the main channel by which banks have reduced the weight of these loans on their balance sheets. On the other hand, the proposal – like all those equated to a kind of "amnesty" or "amnesty" – may create unfair incentives for debtors (inducing them ex ante not to honor their debts) and have negative repercussions on the attractiveness of our country; this is especially true insofar as it applies to all defaulting borrowers, without distinguishing those who are truly destitute."
Credit Village intervened in the debate with a proposal formulated by its editorial director aimed at introducing a discipline pertaining to personal bankruptcy in our legal system as well, in line with those existing in other countries such as the US and the UK.
Most observers agree that the initial scope of the measure will be significantly scaled back, and, the rumors circulating about a focus on the regulation of special servicers would constitute a shift consistent with the regulatory framework outlined by the NPL Directive that will come into force in member countries by the end of this year.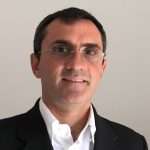 Blogger and Investment Management Advisor with focus on Distressed Assets & NPL. Massimo is Chief NPL & Fintech Editor at Credit Village Magazine.