B2Holding ASA, the Norwegian group specialized in debt buying and servicing with branch  in various European countries and listed on the Oslo Stock Exchange, has officially changed its corporate name to 'B2 Impact ASA.'
The decision had already been resolved during the May 2023 Annual General Meeting (AGM).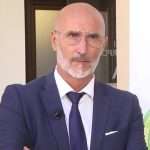 Managing Director of Credit Village, Roberto Sergio has more than 20 years of experience in NPL and distressed debt in the Italian and International market. He is the editor of the NPL column in Credit Village Magazine and the director of Credit Village's National NPL Market Observatory.