Capital on Tap, the FinTech firm that is revolutionizing access to financing for small businesses, marked a significant milestone today by ringing the opening bell at the London Stock Exchange. This celebration commemorated the introduction of its groundbreaking £250 million securitization program.
Named London Cards No.1, this securitization is the first of its kind in Europe for business credit cards. It carries a total value of £250 million and comprises a Loan Note alongside five distinct tranches of Notes, all listed on the London Stock Exchange's Main Market. Remarkably, this financial initiative received impressive credit ratings, with both Moody's and DBRS assigning an Aa3/AAA rating to the Class A Loan Note.
Through today's market opening, Capital on Tap reaffirmed its commitment to advancing innovation and expanding financial access within the realm of entrepreneurial financing.
This groundbreaking securitization heralds a new era of inventive funding solutions, granting small businesses the autonomy to fully realize their potential.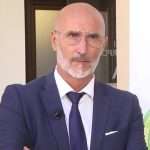 Managing Director of Credit Village, Roberto Sergio has more than 20 years of experience in NPL and distressed debt in the Italian and International market. He is the editor of the NPL column in Credit Village Magazine and the director of Credit Village's National NPL Market Observatory.