The European Central Bank (ECB) has raised deep concerns about proposed legislative measures that could jeopardize the effective resolution of non-performing loans (NPLs). Instead of risking the hard-won progress in this period of economic uncertainty, the ECB emphasizes the need to strengthen existing frameworks for reducing NPLs and preventing their accumulation. This message was conveyed by Elizabeth McCaul, a member of the ECB's Supervisory Board, and Korbinian Ibel, Director General of Universal & Diversified Institutions at the ECB.
The proposed legislative measures have triggered concerns for two primary reasons. Firstly, there is a fear that these measures could introduce undue delays in legal proceedings, hindering the ability to recover NPLs effectively. These delays could, in turn, erode the value of the assets underlying these loans, creating further challenges for the banking sector in addressing the NPL issue.
Secondly, these measures might have a detrimental impact on the recoverability of NPLs and the stability of financial markets. The reduction of NPLs is crucial for maintaining the soundness of the banking sector and preventing these loans from accumulating further losses. Therefore, any initiative that weakens this NPL resolution process could have significant consequences for the overall financial system in the European Union.
In their blog post, McCaul and Ibel underscore the importance of reinforcing existing frameworks that facilitate NPL reduction and prevent their accumulation, rather than undermining the progress made so far. This approach is not only crucial for ensuring financial stability but also for supporting the credit needs of households and small and medium-sized enterprises, especially those that are more vulnerable.
The ECB believes that supporting NPL reduction is essential for the smooth operation of the European economy. Maintaining healthy loan volumes allows households and businesses to access credit, thereby supporting economic growth and job creation. Furthermore, reducing NPLs contributes to overall financial stability, creating a safer environment for investors and market operators.
In conclusion, the concerns expressed by the ECB regarding these proposed legislative measures are well-founded, given the importance of effectively addressing the NPL issue. It is essential for European lawmakers to carefully consider the impact of their decisions on financial stability and access to credit for households and businesses. The ECB is committed to publicly opposing any initiative that may undermine the current success in managing NPLs and promoting a solid foundation for economic and financial growth in Europe.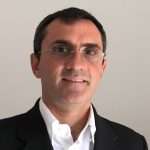 Blogger and Investment Management Advisor with focus on Distressed Assets & NPL. Massimo is Chief NPL & Fintech Editor at Credit Village Magazine.