Maslow Capital, the company recently acquired by the Arrow Capital Group, is facilitating the development of two student accommodation projects in the heart of Leeds and Lancaster through a £68 million funding package.
Two loans will enable a joint venture between H.I.G. Realty Partners, the dedicated real estate investment affiliate of H.I.G. Capital, an alternative investment firm with £59 billion in capital, and Primus Property Group, an expert developer specializing in student housing construction. The goal is to provide a total of 790 student studio in two university cities.
Of these, £36 million will be allocated to the development of modern student accommodation in Leeds. This project involves the construction of 402 state-of-the-art student accommodations optimally located on Regent Street, less than a mile east of Leeds City Centre. This central location ensures that students are close to both academic and leisure facilities offered by the city.
The remaining £32 million will support the development of a second student accommodation project in the city of Lancaster, situated along the river, including an additional 388 accommodations. Both projects will offer a range of cutting-edge amenities, including game rooms, common areas, private dining rooms, group study spaces, cinema rooms, gyms, yoga studios, and vibrant outdoor social areas.
A steady increase in local students, along with a surge in international students in Leeds and Lancaster, underscores the urgent need for additional dedicated student housing in both cities. In Leeds, the number of international students has increased by 54% since 2015, while Lancaster has experienced a 19% increase.
With Maslow's £68 million funding package, H.I.G. Realty Partners and Primus Property Group will address the shortage of quality student accommodations in Leeds and Lancaster, leveraging their expertise to meet the growing housing needs of students in these cities.
The joint venture between H.I.G. Realty Partners and Primus Property Group was advised by JLL.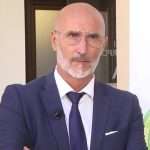 Managing Director of Credit Village, Roberto Sergio has more than 20 years of experience in NPL and distressed debt in the Italian and International market. He is the editor of the NPL column in Credit Village Magazine and the director of Credit Village's National NPL Market Observatory.